BLACKPINK confirmed to feature in Lady Gaga's new album > K-POP
BLACKPINK confirmed to feature in Lady Gaga's new album
Name :

korea

---

Date :

2020-04-23 10:18:04

---

Photo Source: YG Entertainment
BLACKPINK confirmed to feature in Lady Gaga's new album.
On Apr 22(local time), Lady Gaga uploaded the track list of her upcoming 6th album 'Chromatica' through personal account. BLACKPINK is seen to feature in 10th track 'Sour Candy'. Other singers include Elton John and Ariana Grande have also featured in the new album.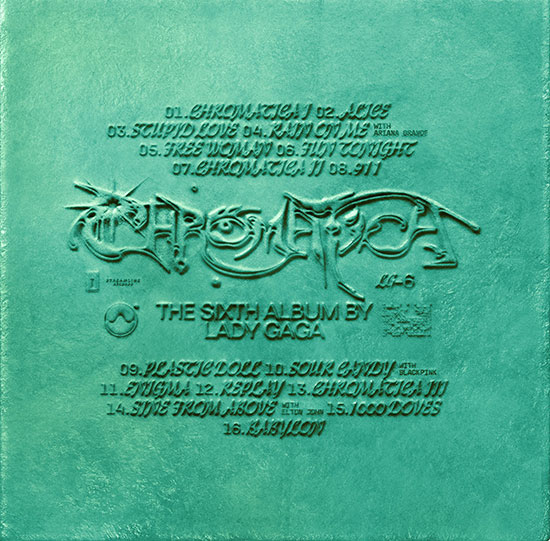 Photo ​Source: Lady Gaga's instagram
Meanwhile, BLAKCPINK is planning for a comeback in the first-half of 2020.​