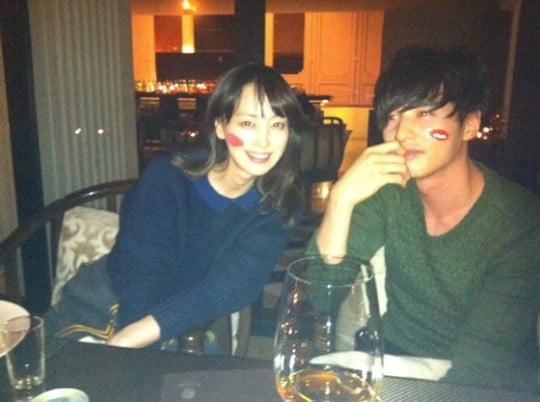 ​
Photo Source: online community
A past photo of Won Bin and Lee Na Young during their dating time was revealed in a online community and goes viral.
In the photo, Won Bin and Lee Na Young were seen sitting together, seemed to be enjoying their own private time, with spec​ial lips stickers on their faces.
In July 2013, news broke that Won Bin and actress Lee Na young were in a relationship. The couple finally tied the knot in 2015 and welcome their first child in the same year.
Meanwhile, Won Bin focused on filming CF while Lee Na Young returned with film 'Beautiful Days' and drama 'Romance is a Bonus Book' in 2018.​